So yesterday Savannah is about to leave to go to spend the night with one of her best friends. As the girls walk out the door I tell them to have fun and ask them what they were about to go do. They both said they were on their way to see the movie 27 Dresses. I said: "Oh I can't WAIT to see that one!" (I love mushy type movies...go figure)
What happens next totally shocked me. BOTH girls say..."GO with us!" My ears were failing me..see I thought they said..."GO WITH US"....so I say "ummm what did you say?" They both giggle...Savannah says, "Mom come on, go with us or meet us there when it starts" Now while I was a bit giddy that my daughter invited me to the movies (ya know teenagers
JUST
don't do that,
especially
in the presence of friends) I told the girls, "oh you girls go have fun!" My hubby said to me, "Leslie when does she just invite you like that? You should totally go!" Soooo while thinking for about oh say....10 seconds, (lol) I call my sister and ask her if she's busy can she get away from her massive studying she's doing to go see a movie with Savannah & her friend. She was like "Oh yeah I'm on my way!!"
So we end up meeting the girls at the movie and had the best time!! I love that type of movie and if you do too...GO see it. I loved it. I see it's not getting that great of reviews but man it's cute, it's sort of predictable, it's just a perfect chick flick. I LOVE chick flicks :)
We ended the night at Chili's for a quick dinner and it was just a fun girl-filled evening.
I thought I'd share my mini book I made for Glitz. It's made with their new line coming out at CHA Winter...Urban Paradise. I had so much fun making it. I love all these various pics of Savannah and I've been wanting to do something with them for a while. That Basic Grey chipboard book was perfect and here's my creation.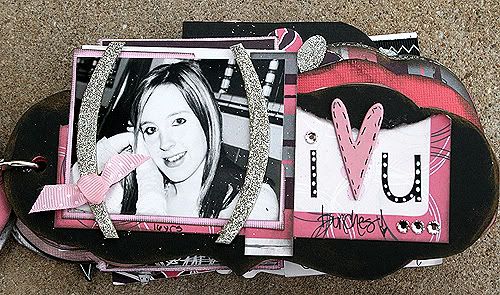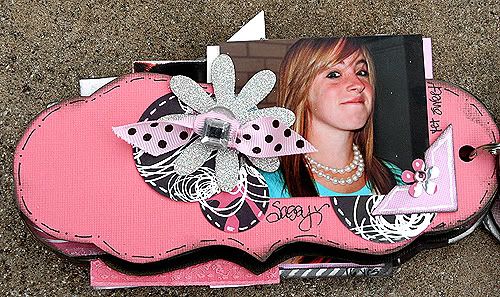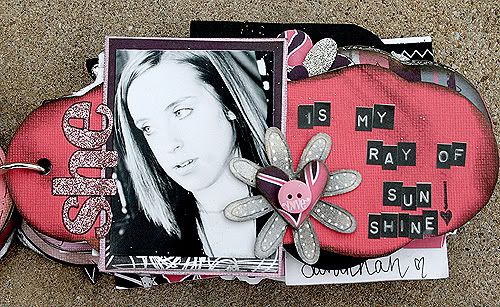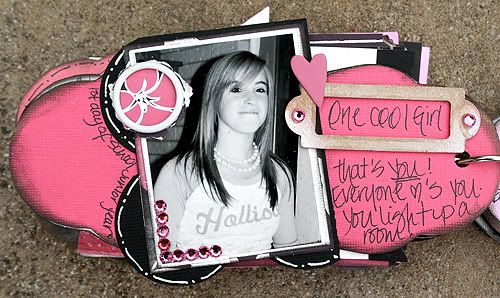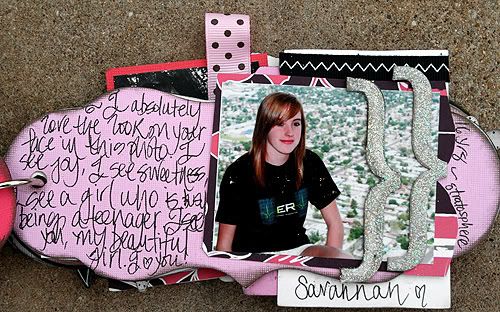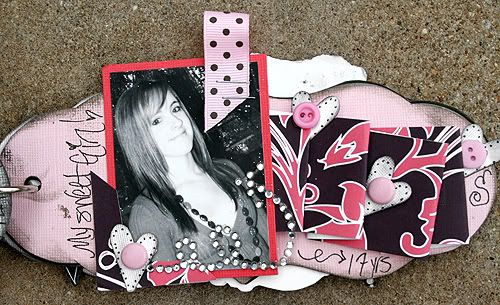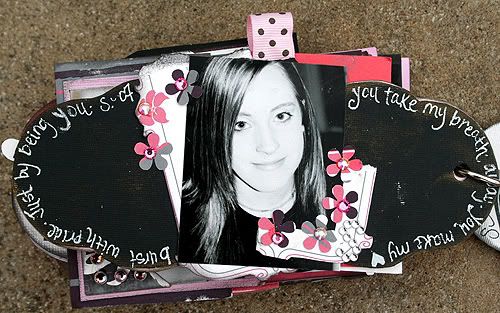 Thanks for checking it out!
Have a GRAND day!!